We're moving!
Visit us at Speedrun.com. If you'd like your time moved to that board, please contact us as below.
Old Boards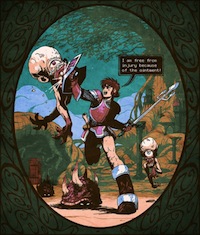 This is the combined leaderboard for the NES game Faxanadu. We will only be focusing on the categories that the gaming world actively competes in so that the results will be up to date. All the runs so far are Single-Segments, meaning that they have been done from start to finish in one sitting. If you want to post a time, please visit the forums to submit your time!
For more information on how to run Faxanadu, see the Faxanadu page on the Speed Demos Archive Knowledge Base, which contains updated, more-detailed versions of what used to be here.